At-Home Pet Euthanasia
Hi, everyone. Jenkins, here. We're going to talk about a very emotional subject today, so I wanted to give you a heads up. It's not a fun subject to talk about, but my mom thinks it's important for her readers to know more about it, and I agree.
Unfortunately, pet euthanasia is part of my mom's job. She says that even though it's a very difficult experience for pet owners and an emotional procedure for her to perform, it can also be a blessing for everyone. Due to the sensitivity of the subject, my mom would prefer to tell you about it herself. She will go over why she offers the service, the potential benefits, the process, and what the experience is like for her. 
You may shed a tear or two while reading this – that's OK. It just means you love your 4-legged pals to the moon and back.
Why I Offer At-home Pet Euthanasia
When it comes time to put a dog or cat to sleep, it is very emotional for everyone involved. But, if your pet is in pain, it sometimes is the best thing for them. I have been there, on that side, too, more often than I would have liked, and I know how difficult this can be. When I perform euthanasia, it's more than just a procedure.
It's a humbling experience to be asked by a pet owner. Most of the owners I help during this process are people I consider part of my family – my "Acupetvet family". I have usually seen their pets regularly for pain management or rehabilitation therapy. Even though it's hard, it means a lot for me to be able to do this for them. I feel it's the last gift we can give them – taking away their discomfort and pain.
Advantages to At-home Pet Euthanasia
When we make the decision to bring a pet into our lives, we are excited about the future, and all the memories we are going to make. We usually aren't thinking about what will happen when our pets get older, or sick. We want them to live forever. But when the time does come to make this hard choice, there are some advantages to at-home pet euthanasia:
Reduces Stress for Pets and Owners
Veterinarian offices can be stressful for many pets, and for their owners. In-home euthanasia can help pets to feel more comfortable, because they are in their homes, so they aren't scared or stressed. It can be done in their pet's favorite place in the house, such as in front of the fireplace, by a favorite tree, in their favorite bed, couch, or even in their owner's lap.
Some pet owners find the experience to be impersonal and rushed in a veterinarian's office. Because at-home euthanasia is done by appointment, pet parents can schedule it for when they are ready. This gives everyone time to prepare emotionally. And, Acupetvet allows you and your pet to take all the time you need, so you never feel rushed.
Everyone Has a Chance to Say Good-Bye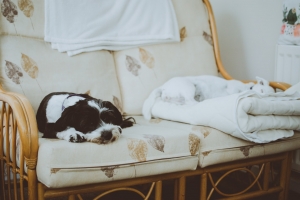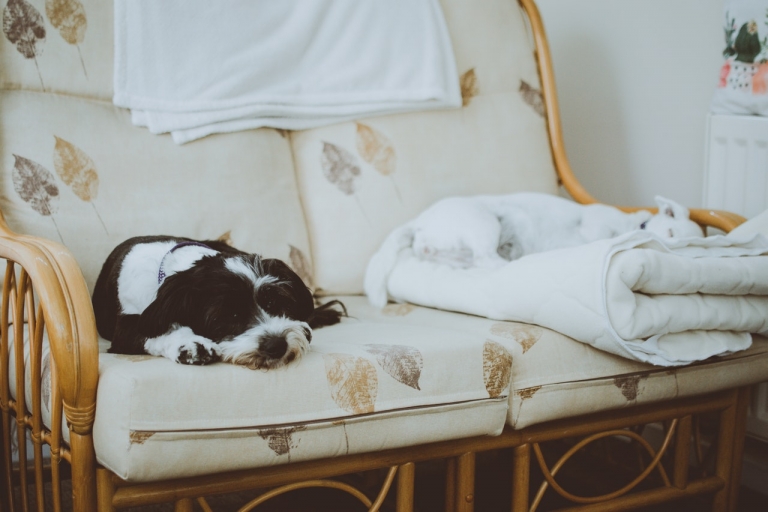 Another benefit to at-home euthanasia is that it can be shared with the whole family, including other family pets. Some pet owners choose to have other pets present, so they aren't left wondering where their brother or sister went and when/if they're coming back. With at-home euthanasia, you can open up the experience of saying good-bye to as many family members and friends as your home can accommodate, so everyone has a chance to have closure. 
Makes the Experience Personal
By having the procedure done at your home, pet owners can create a personal experience for their pet and their entire family. Some people light candles and put relaxing music on, and some people choose the pet's favorite spot in the home or outside. I remember my first experience with at-home pet euthanasia…
The dog looked magnificent running towards me with golden blond locks of fur blowing. As he got closer, you could tell he was in pain, as he was recently diagnosed with bone cancer of the leg. It was the first snowfall of the season and the owners said this was his favorite part of the year. The family wanted to perform the euthanasia outside since he loved the snow. I sat there with him on the freshly snow-covered grass, right under his favorite tree as the snow fell on his fur. Although this was a sad day for everyone involved, you wouldn't know it. I can still picture the three of them now. It was a picture full of love and it was such a peaceful experience for all involved. It was absolutely gorgeous. 
Allows for Grieving in Private
Grief is a very personal thing. Some people find it difficult to deal with grief in a public setting, like in a clinic with other people and pets around. At-home pet euthanasia allows pet owners and other family pets to grieve in a private setting. Plus, it allows Acupetvet to give you her full attention, and to answer any questions you may have before and after the procedure.
Provides a Smooth Transition for Cremation or Burial
When it is done, you don't have to drive home without your pet, since you are already there. And, Acupetvet can take the remains with them to be cremated, if you choose that option. You can also choose to have the ashes returned, or not. I work with a local pet cremation organization called Pet Passages. I know the people there well; they are very genuine and caring. They are careful to ensure every pet is respected and well cared for, and they offer a variety of services for your pet's after-life care.
What to Expect 
If you're wondering what to expect, let me tell you a bit about the process. I make sure to block off enough time to talk to the pet owners, to make sure they are comfortable with the decision. I then give the pet a little sedative that helps calm them and also has some pain relief as well. After about 10 minutes, when the pet looks like he/she is resting comfortably, and when the pet owners are ready, I give the final injection, which makes their heart stop.
At that time, I leave the room to give the pet owners plenty of time to say good-bye – as much time as they want or need. It is a very peaceful procedure, and it is beautiful to see the family with their pets during that time.
A Peaceful Option for You and Your Pet
For many pet owners, at-home euthanasia offers a more peaceful and private alternative to having the procedure performed in a veterinarian's office. Some owners prefer a clinic versus at-home euthanasia. You ultimately know what is best for you and your pet. But I want you to be aware that this is an option, whether it is with me or your primary veterinarian. You can also ask your primary veterinarian if they offer this option. Some clinics that generally do not offer housecalls, do offer this for their clients. 
(**Note that this service is available to clients and those with direct veterinary referrals. If your primary veterinarian does not offer an at-home euthanasia service, please have them fax a copy of your pet's records to 603-833-2313, or email them to info@acupetvet.net.)
Knowing When It's Time to Say Goodbye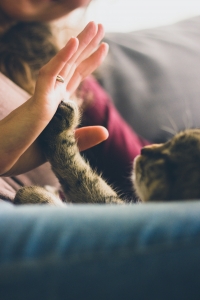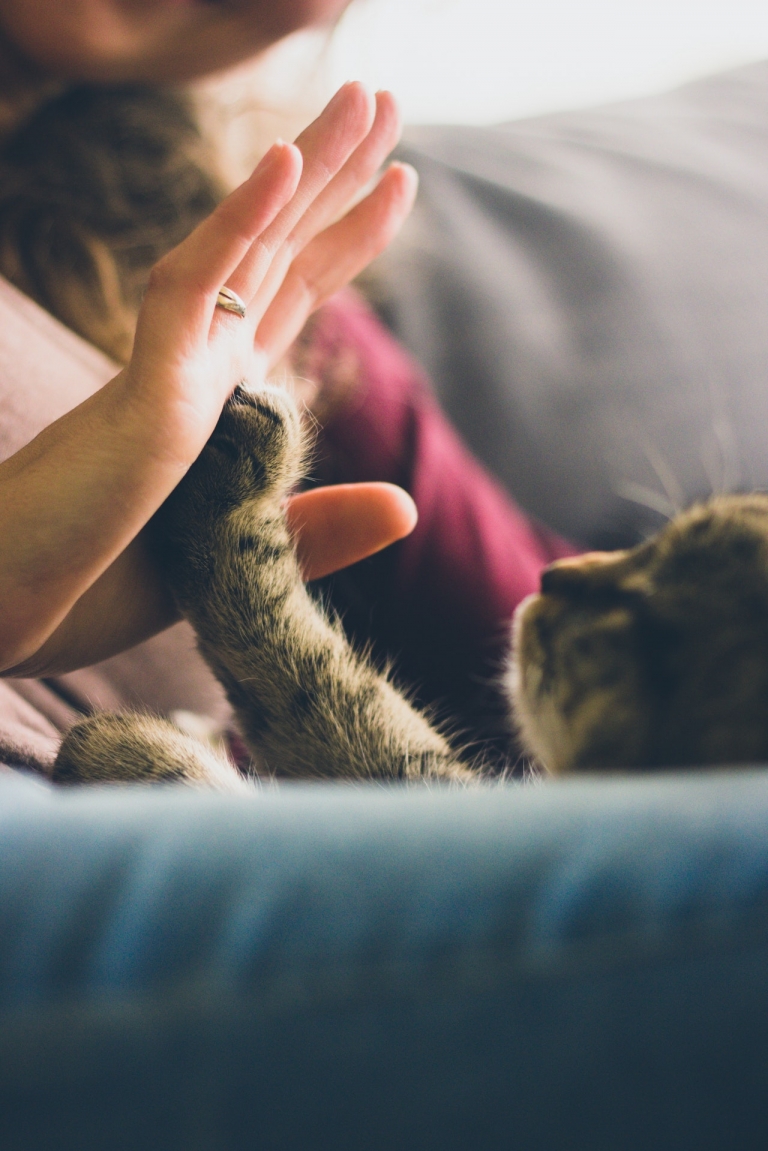 When pets get older, owners don't always know when it's time to make this difficult decision. I am available for end-of-life/hospice consultation to help you give the best care for your aging pet. I will go over records with you, answer questions about current diseases, pain control, and any other concerns you may have. 
My goal is to help you choose what is best for your pet and to help them have the best quality of life. When you decide it is time to say good-bye, I will be there to walk you through the euthanasia procedure and answer any and all questions you may have. 
"When we had to make the difficult but necessary decision to put our 13-year-old English Setter, Leigho to sleep, I knew I wanted him to be in his own home when the euthanasia was done. In the past, I wasn't "lucky" enough to be able to plan for this, but I was fortunate to be able to make an appointment ahead of time with Dr. Wilson for Leigho. Leigho's stress level was nonexistent, and he was an anxious dog by nature, so knowing that he was able to be in his own bed, surrounded by his people, and be calm as he could be made this heartbreaking send-off a peaceful good-bye. We cannot thank Dr. Wilson enough for offering this service; it is a true gift."

~The Boucher Family
You Are Not Alone
It is hard making this decision and there are a lot of resources out there for you. As I mentioned before, you can always reach out to me to schedule an End-of-Life/Hospice Consultation but feel free to look at this resource as well: How Do I Know When it's Time? You may also find the Pet Loss Support Hotline at Tufts Medical School helpful during this difficult time. Call 508-839-7966, available 6-9pm EST Mon-Fri. 
How to Know If Your Pet Is In Pain
If you're wondering how to know if your pet is in pain, fill out the form below to subscribe to Dr. Wilson's tips on identifying key changes in behavior.
https://acupetvet.net/wp-content/uploads/2019/11/Canva-Paw-of-a-Dog-on-a-Human-Hand-scaled.jpg
1700
2560
Lisa
https://acupetvet.net/wp-content/uploads/2020/07/APV-logo-2020-sm2.png
Lisa
2019-11-19 11:05:22
2019-11-19 13:44:28
At-Home Pet Euthanasia: An Alternative Option